Glass tiles are so strong and durable that they can be used as a floor, even in commercial, high traffic applications.Today we have access to glass tiles like other popular tile materials such as stone and ceramic. 
Glass tiles are gradually emerging as a popular choice for floors, walls. If you want to know more about glass floor tiles, visit BSP Co., Ltd website. These glass tiles are strong and durable as other materials.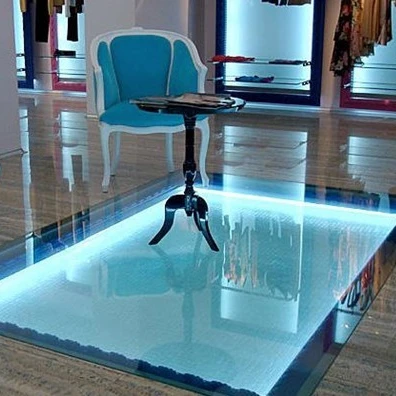 If you consider this material for the project or are already using it, this article will utter some of the cool tips and techniques for easy care and maintenance of glass tiles:
Do not let the dust particles stay on the floor. Not only will it dull the shine and reflect your tiles, but also create the tacky unsightly appearance – which is something you will never want. So, make sure that your glass tiles clean and free of dust.
The surface of glass tiles is smooth and non-porous. So, make it a routine to dust off your wall every day. You can use a broom, vacuum, or a dust cloth to remove the dust and other kinds of dirt and debris from the walls and backsplashes.
Do not use a hard, metal or scrub brush to remove the stain.
Check and replace the loose grout every year. If you have the right set of tools, you can do it yourself. But if you are not sure about it, it is advisable to call in a professional tiler to get this job done.